Prior to the final product, Pottsville's inhabitants, setting and art direction were considered in some concept art. The warm colours were selected to match the fun and fantastical setting of the Kindergarden. Ultimately, this concept work was made to worldbuild Pottsville and flesh out some of its strange inhabitants.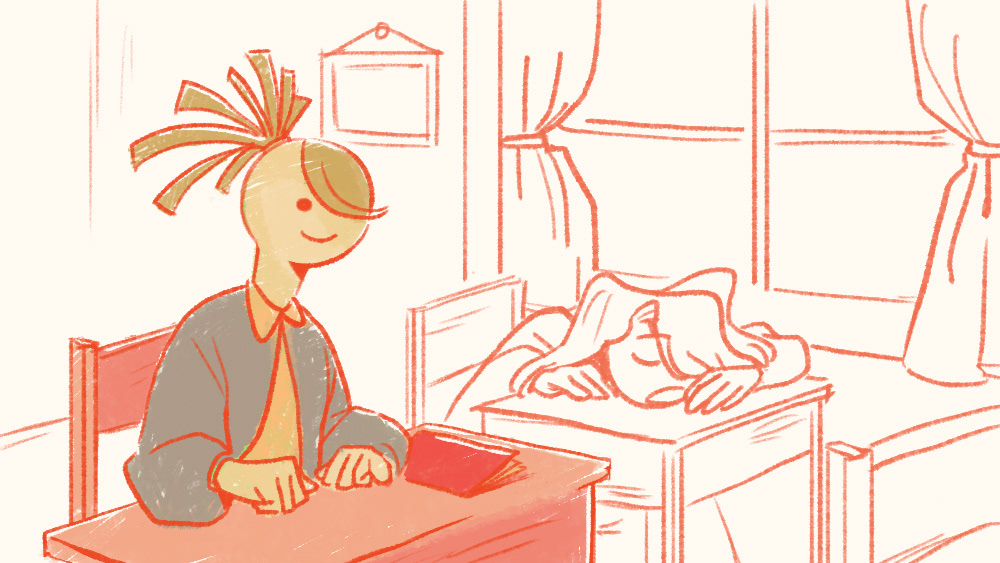 Prior to starting work on the game itself, Kindergarden's inhabitants were fleshed out. Here are some of the characters featured within the prototype.
The parts of Pottsville explored were mainly the town and the Kindergarden class room. As its name suggests Pottsville consists of a variety of pot-shaped buildings. Meanwhile, the Kindergarden is appropriately a green house!
UI Design & Additional Assets
In addition to the illustrations within the storybook itself, there was also consideration for the storybook's hand drawn buttons, icons and final look. The final storybook was expected to include several animations for characters as well as scenes, tested here with Horseradish's simple walkcycle.